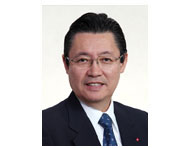 Since its establishment in 1873,Omori Kaisoten has through the wealth of experience and achievements that mark its history,developed its business activities in port transportation and customs clearance associated with international trade,together with enhancing its international intermodel transportation network and,with "faster,safer and greater reliability" as its motto,focusing on the expansion of its international integrated logistics service.
To respond effectively to the evolving logistics needs of the times,we have committed ourselves to further perfecting the quality of our services.We have recognized that "the continuous improvement of the logistics service we provide to our customers is in itself a service that can win the satisfaction of the customer",and have been accredited with ISO 9001:2000 certification,the international standard for quality management systems in all areas of business.
In order to operate full-time as a compliance-conscious business,we have established a compliance system that encourages all of the executives and employees to act according to the social demands.Omori Kaisoten's reputation as a provider of international integrated logistics services able to meet a broad range of needs has been established througt the ongoing patronage and support of our customers and staff.
The logistics environment of recent years has seen the structure of industry transform under economic globalization and the rise of borderlessness.In line with this,internationalization of supply chains and the diversification and sophistication of logistics needs have progressed and continue to transform day by day.Amidst these conditions,it is our mission to realize an integrated logistics service that corresponds to the deepening of international logistics services and also to further shortening of the supply chain management cycle.
In line with our corporate philosophy "to utilize our vast experience and up-to-date knowledge as an organizer of international integrated logistics to contribute to the creation of a prolific society",Omori Kaisoten unites its strengths to strive forward as a trusted international integrated logistics partner.
We look forward to your continuing patronage.